Red Cross, Turkmenistan Agree to Deepen Cooperation
Topic: Foreign Relations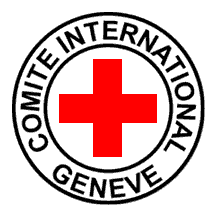 Ashgabat, 29 June 2005 (nCa) --- During a high level meeting Tuesday, Turkmenistan and the International Committee of the Red Cross (ICRC) agreed to deepen mutual cooperation.
President Saparmurat Niyazov and Professor Jacques Forster, Vice-President, International Committee of the Red Cross, discussed a wide range of issues.
It was decided that an agreement for long-term cooperation would be prepared. An important point in the agreement would be the humanitarian legislation training for the armed forces of Turkmenistan under the Geneva Convention.
Turkmenistan is a signatory to the Geneva Convention.
Niyazov reassured Forster that his country continued to pay serious attention to the collaboration with the ICRC.
"Turkmenistan completely shares the noble objectives and charter of the International Committee of Red Cross and is ready to expand efforts in support of humanitarian activity of ICRC," said Niyazov.
The sides expressed satisfaction with the present level of mutual interaction. Forster especially mentioned the successful implementation of assistance programme for Afghanistan, signed between ICRC and Turkmenistan in 1998. He also praised the achievements of ICRC delegation in Turkmenistan.
Forster noted that Turkmenistan was the first Asian country to abolish death penalty. He also lauded the amnesty programme of Turkmenistan that sets free almost 50% of the prisoners every year on Gadyr Gije – The Night of Power in the Holy Month of Ramadan.
After his meeting with Niyazov, Forster told the press, "I was privileged to meet the head of the state. We had very good meeting and we discussed perspectives for cooperation in the future."
"I am confident that our relations would develop well in future," said Forster.
www.NewsCentralAsia.com
Posted by countryturkmenistan at 2:26 PM