UNICEF, Turkmenistan hold seminar on Child Protection issues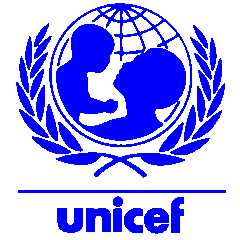 Ashgabat, 8 Sept 2005 (nCa) --- The United Nations Children's Fund, UNICEF, working alongside Turkmenistan's Women's Union, has held the first of two orientation workshops for government officials working in the field of child protection and family support.
The first seminar, from September 5-7, involved 30 officials working in the capital and Ahal province who came together to discuss how the Convention on the Rights of the Child (CRC) supports the right of children to grow up in a family environment, one of UNICEF's key approaches to prevent institutionalisation of children.
"The workshop was useful, particularly the exchange of opinions on the Convention on the Rights of the Child, as well as on improving joint coordinating efforts for the protection of children's rights at community level. We got a consensus on various aspects of our work relating to children which was based on the principles of the CRC," said participant Meret Ovezov, Head of the Inspectorate of Juvenile Affairs at the Ministry of Interior.
The second of the two workshops will cover the same topics and will be held from 13-15 September involving 30 officials from Balkan, Dashoguz, Lebap and Mary provinces, so that all Turkmenistan will have been represented in the seminars. Participants come from all the official agencies working in the child protection field countrywide, including the Interior, Welfare and Education Ministries, as well as community-based family support centres and managers of residential care institutions.
The two seminars are part of a long-term regional UN programme which was launched jointly with the Government of Japan, and follow on from a UNICEF-organised Child Rights workshop held in Balkan province in June, which involved children and their guardians from the provincial orphanage.
This month's workshops, the first to gather together representatives from all relevant agencies and departments to share their views, are also taking place with the full cooperation of the Ministry of Foreign Affairs, and Mr. Mahboob Shareef, UNICEF Representative in Turkmenistan, said he regarded the seminars as another constructive outcome of the joint collaboration between the Government of Turkmenistan and the United Nations Children's Fund. UNICEF remains committed to working with the government to help it fulfil its national priorities and international obligations covering children's rights. [Write up courtesy UNICEF Turkmenistan]
Posted by countryturkmenistan at 4:08 PM