OSCE Supports Strongly Turkmen Proposal for Regional Peace Centre
Topic: Permanent Neutrality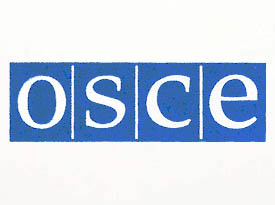 Ashgabat, 1 December 2004 (nCa) --- An OSCE envoy visiting Ashgabat said Tuesday that Turkmenistan?s proposal to establish a regional peace center ? Centre for Preventive Diplomacy ? was a timely idea and OSCE would lend it all possible support.
?This is very important proposal and OSCE would do all it can to help implement this idea,? said Younal Said Loutfi, deputy head of Bulgarian parliament and special envoy of OSCE Chairman-in-Office.
Loutfi said that the challenges facing mankind today ? terrorism, narco-traffic, cross-border crimes ? were such that no single nation could handle these on its own.
?Joint effort is required to meet these challenges and [Turkmenistan?s proposal for] center for preventive diplomacy could? help tackle some of these problems, he said.
Kamen Velichkov, Bulgarian ambassador for UN and Security Council Affairs, who was accompanying Loutfi, said, ?We don?t see any problem to try and support [the proposal] ? to put these creative ideas into perspective.?
Turkmenistan has proposed establishment of a regional peace center ? Centre for Preventive Diplomacy ? for the Central Asian region. According to the proposal, first aired through an article by President Niyazov in the UN Chrinicle, the United Nations has been invited to set up a peace center in Ashgabat. Turkmenistan has offered to provide all logistic support for the center.
During Niyazov?s visit to Bukhara on 19 November 2004, Turkmenistan and Uzbekistan included the proposal in their mutual treaty of eternal peace and friendship.
According a UN official, if all the countries of the region agreed to the proposal, it could be implemented simply by an administrative order from the secretary general of the United Nations. ?There would be no need for voting in the General Assembly,? said the official.
If the center gets established, it would provide an opportunity to the UN and OSCE to pool their resources and avoid wastage that occurs from duplication.
www.newscentralasia.com
Posted by countryturkmenistan at 11:01 PM
Updated: Wednesday, 12 October 2005 11:33 AM