EBRD Holds Training Seminar for Turkmen Bankers
Topic: Economy & business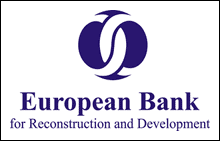 Ashgabat, 7 September 2005 (nCa) --- A seminar for the bank officers of Turkmenistan, sponsored by RBRD (European Bank for Reconstruction and Development), started Tuesday in Ashgabat.
"Course for banks on assistance to international trade" is the title of the seminar and it would continue 5-9 September 2005.
Tony Myron, head of the regional office of EBRD in Turkmenistan delivered the keynote address in the opening session.
The effective assistance of banks to the international trade operations is one of the major factors stimulating the development of economy," said Myron.
During the seminar, the bankers would be introduced to various models of international cooperation for successful development of national economy and risk free banking.
Baking sector of Turkmenistan is expected to benefit immensely from the seminar because the integration into the international banking system is one of the areas where more needs to be done quickly.
Some basic concepts and procedures such as import-export documents, assessment of loan applications, rules of inter-bank transactions, special letters of credit and various forms of liabilities and guarantees would also be taught during the seminar.
Seminar participants would be required to analyse real-life case studies from European banks to educate them on avoiding banking risks in their work.
SECO of Switzerland, a long term partner of EBRD in Turkmenistan, has provided financial support for the seminar.
The last seminar arranged by EBRD was held in spring 2004.
Posted by countryturkmenistan at 11:01 PM
Updated: Friday, 16 September 2005 4:10 PM